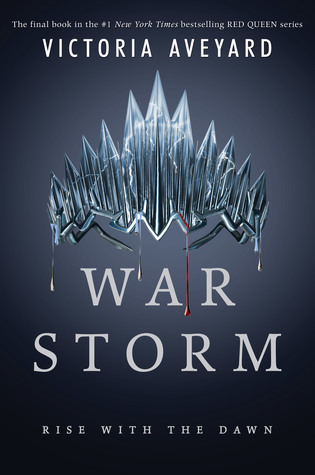 FINALLY. I HAVE FINISHED THE RED QUEEN SERIES. And I have a few thoughts about it.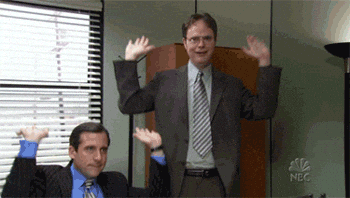 There will be spoilers but only if you haven't read this series at all.
I'll be completely honest I had forgotten a few things that had happened in Glass Sword and King's Cage. After I had picked up the book I found myself having to go back to previous books to refresh my memory. Not necessarily a bad thing but it is very annoying and very time-consuming.
Victoria Aveyard is amazing at world building. She goes in-depth to make this world feel real and believable. I can visualize what she is writing as if it was a film. You can tell that she has poured her heart and soul into these books.
However, I do find myself drifting in and out while reading. I think there was too much world building – especially in War Storm. Again, not a terrible thing but sometimes it distracts us from the actual plot and becomes a tad boring.
I wasn't too thrilled with the pacing. It took a while for me to get a real feel for the book. I would say after 150 – 200 pages is where I felt the plot became more interesting. Still, it was quite a long book.
Multiple POV'S.
Five POV's was way too much. I get why it was done – so every side of the story could be seen but some stories I really didn't care about. Cal for example (unpopular opinion alert) and a few times, Iris Cygent. The only POV's I cared the most about was Mare and Maven.
Mare stands to be one of my favourite characters in the series. She has really grown as a character, not as stubborn or naive as she may have come across in the first book. She is a character to be admired seen through her strength and determination – she never falters.
I am a fan of Maven. Though he is a little evil shit I do ship him and Mare. A girl can dream! I really loved his character development throughout the series.
Surprisingly there was a character who grew on me, Evangeline Samos. I didn't like her at all in the first two books but after the third book my opinions began to change. It was while reading the last book that I realised that I was rooting for her. Don't get me wrong, she has done so many terrible things but I'm hoping that she can change completely and redeem herself.
I've seen people complain about the ending. I was quite happy with it. It didn't disappoint in any way and I thought it was wrapped up nicely. Who knows maybe they'll be a novella in the future!
Overall I really enjoyed War Storm. There were a few negatives that I found while reading it but it didn't ruin the overall experience for me.
4/5