I would like to thank HQ Young Adult and Amanda Foody for sending me this ARC via NetGalley in exchange for my honest review.
Welcome to the City of Sin, where casino families reign, gangs infest the streets…
and secrets hide in every shadow.

Enne Salta was raised as a proper young lady, and no lady would willingly visit New Reynes, the so-called City of Sin. But when her mother goes missing, Enne must leave her finishing school—and her reputation—behind to follow her mother's trail to the city where no one survives uncorrupted.

Frightened and alone, her only lead is a name: Levi Glaisyer. Unfortunately, Levi is not the gentleman she expected—he's a street lord and a con man. Levi is also only one payment away from cleaning up a rapidly unraveling investment scam, so he doesn't have time to investigate a woman leading a dangerous double life. Enne's offer of compensation, however, could be the solution to all his problems.

Their search for clues leads them through glamorous casinos, illicit cabarets and into the clutches of a ruthless mafia donna. As Enne unearths an impossible secret about her past, Levi's enemies catch up to them, ensnaring him in a vicious execution game where the players always lose. To save him, Enne will need to surrender herself to the city…

And she'll need to play.
Trigger warning: pedophilia, gambiling, sexual assault 
I REALLY WANTED TO LIKE THIS BOOK! *cries*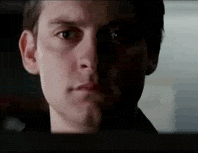 I have to stop getting obsessed with books that are getting major hype as they always seem to let me down. I nearly DNF but I managed to persist in the hopes that the story got better.
I'll go into the few positives that I did find with the book before I roll out the negatives.
I liked the setting, 'The City of Sin', how it was similar to Las Vegas. Having been to Vegas this year, I could vision the seedy people wandering in and out of the dirty casino's, gambling endlessly and drinking excessively. I thought the fictional location was perfect for the story – it showed so much promise.
There were a few twists that I didn't see coming. I am always one for surprising twists in stories!
and…..that's about it for positives.
So the negatives – on with it!
I did not like Enne or Levi. I'm sorry I just can't.
I had hope for Enne at the start. I knew that she would develop as the story progressed (not being as snobbish or jittery) but she was developed way too fast. She suddenly had this badass attitude which just felt so unbelievably fake. It was almost super cringey. I wanted Foody to take a bit more time to develop Enne into this "kickass" character – it just felt way too rushed.
Levi… I didn't think he was a strong character. I did not root for him the entire time I was reading, I did not care about his backstory a bit.  He was meant to be this badass character (maybe similar to Kaz from Six of Crows?) but he was just boring. Really godawful boring.
It won't come as any surprise that these two "develop" a romantic relationship with one another. I knew it was going to happen but it felt so forced.
I hated it so much – it wasn't working for me.
*INFO DUMPING ALERT*
World-building is a must. It did not happen for me in this book. I felt as if I was reading pointless information and it wasn't going anywhere.
I wanted to turn down the pacing – just a tad. I had a real need to learn more facts about the world, to get a real feel for the universe. Everything was at full speed and just would not slow down.
Basically, I thought this book was forced and I forced myself to finish it. I don't think I will be picking the sequel…
2/5